Our eighth mystery photo comes from the slide pile I bought. Your mission, should you choose to accept it, is to help figure out the who/when/where of the photo.
And in this case, why. As in, why does one guy look like he's been in a fight, and why is the other guy laughing at him?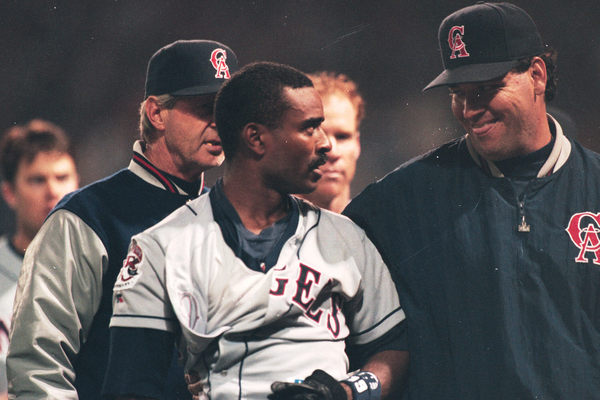 Click on the image for a larger view.
Thanks for all who sent in photos this weekend. I have enought to keep us going another couple weeks. Nonetheless, please send in more. If you have any old (non-copyrighted) MLB photos that might suit this game, please email them to mystery At humbug .com.