Here we have our third mystery photo. Your mission, should you choose to accept it, is to help figure out the who/when/where of the photo.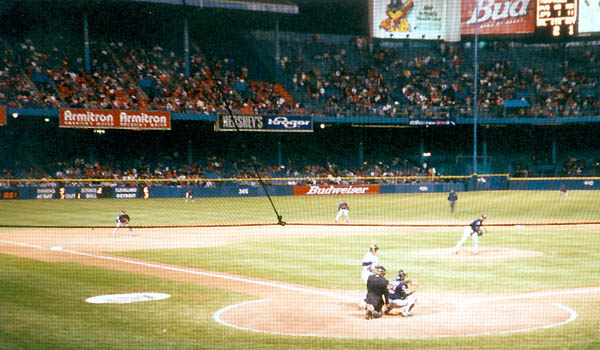 Click on the image for a larger view.
If you have any old MLB photos that might suit this game, please send 'em in to mystery At humbug .com.